April 17, 2021
Angus Taylor is against it and Scott Morrison might insist that Australian policy will not be set in Brussels, but according to one of its key architects the European carbon tariff is not only all but inevitable, but fair and reasonable too.
The tariff, which would hit energy intensive imports from nations without their own carbon price flowing into the European Union has long been speculated about but became far more likely when the EU Parliament voted in support of the proposal last month.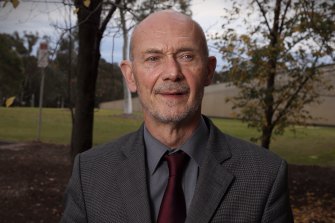 In February The Sydney Morning Herald and The Age reported that the Morrison government views a carbon tariff as protectionism rather than environmentalism, and would fight against it in international forums.
"We have always been against tariffs in this country under this government," Energy and Emissions Reductions Mr Taylor told Sky News in February. "We've actually made great gains in entering into free-trade agreements to eliminate tariffs, We are dead against tariffs, and we believe in the role of trade in driving prosperity."
But one of the tariff's key architects, Pascal Lamy, dismisses this, and as former director general of the World Trade Organisation and former EU trade commissioner, he is well qualified.
"It is a precautionist measure, not a protectionist one," Mr Lamy told the Herald and the Age.
"Protectionism is when you protect your producers from foreign competition. Precautionism is when you protect your people from risks. Climate change is a big risk."
According to Mr Lamy, who drafted one of the policy documents the proposal is based upon, the European Union is determined to confront climate change, with parties across the political spectrum in support.Advertisement
As a result the EU has introduced its own internal carbon tax, which heavy emitters are required to pay per tonne, as a mechanism to drive down emissions.
One of the consequences has been so-called carbon leakage. An obvious example of this, Mr Lamy said, are coal-fired power stations built with Russian and Chinese money in Ukraine and exporting carbon-tax free electricity into the EU.
Leakage not only under cuts EU industry, it fails to prevent carbon emissions.
"The EU, which is currently on top of the class in carbon pricing, you know, doesn't want to be the stupid one in the crowd with a high carbon price, [but] a lot of carbon leakage, which, of course, negates the very purpose of the carbon price," Mr Lamy said.
Taxing energy intensive emissions at the border, he says, is the obvious solution.
Such a tax can easily integrate with those in other jurisdictions, he explains. Those nations which have similar carbon taxes will not attract the tariff. This way the system can support global efforts to bring down emissions.
Mr Lamy's view is that a correctly designed carbon border tax – known as the EU carbon border adjustment mechanism, or CBAM – would be in keeping with World Trade Organisation agreements, which recognise the right of nations to introduce regulations to protect their people.
"If you look at the way [trade regulations] have been interpreted for the last 20 years, it basically says, if you have a legitimate internationally agreed-upon reason, which is to protect the health or environment, then you can have a trade measure," he said.
The Paris climate agreement itself is evidence that there is international agreement that climate change is a threat, he said.
He also notes that it is Australia rather than the EU that is becoming the outlier over the issue.
A little over a year ago 25 per cent of the world's economies had mid-century net zero targets, today that figure is around 75 per cent.
The EU and the UK will join the US in calling for nations such as Australia to take more ambitious climate action during a conference to be hosted by President Joe Biden this week.
Mr Lamy said action on climate change is about the only area in which Europe and the UK have remained in lockstep.
This week Mr Biden's climate envoy is in talks with China, seeking to isolate climate from the two powers increasing rivalry.
In view of all this, Mr Lamy said carbon pricing is destined to spread further through world economies, and eventually even Australia will have to adopt the policy.
"Taxing carbon at production or consumption is not the only solution. There are many solutions," he said.
"If you say to the guy with the waste burning plant next door you can only emit so much carbon, that is a price on carbon, because now he has to go and invest in new technology or make changes."